Iceland's Álfur Brewery tackles food waste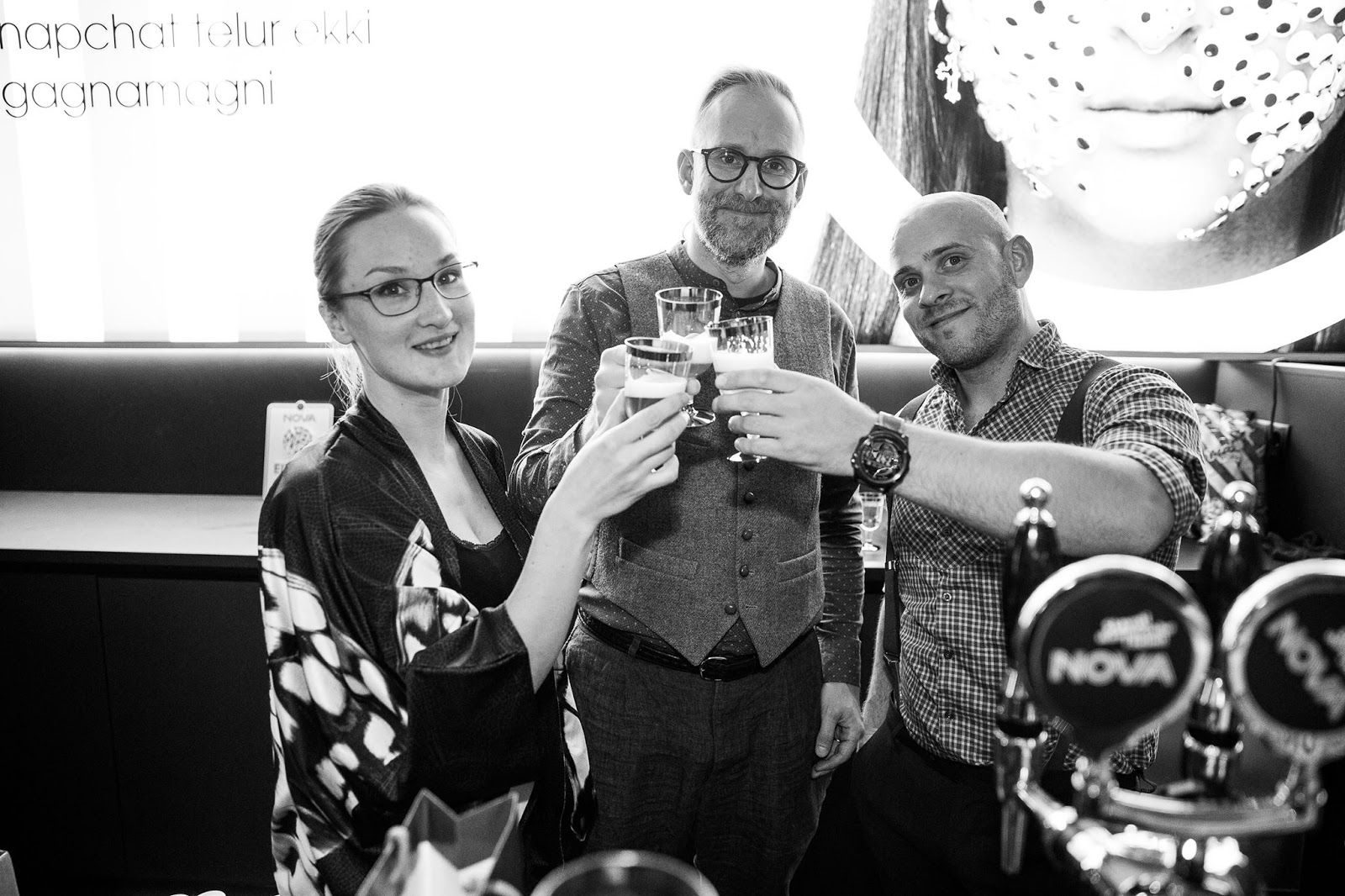 Álfur Brewery, an Icelandic nanobrewery, is on a mission to bring sustainability to Icelandic beer. The team recently completed the Til Sjávar og Sveita accelerator program organized by Icelandic Startups for companies creating innovative solutions in agriculture and fisheries.
Co-founder Haukur Páll Finnsson came up with the idea after having a conversation with his family about food waste.
During a family dinner, Haukur's father mentioned that they make beer out of potatoes in Germany. Haukur started researching this and along with Bára Hlín Kristjánsdóttir and Þórgnýr Thoroddsen began experimenting brewing with potato skins and barley. During the first attempt, it seemed like it would not succeed because the alcohol percentage was too low. After three weeks of waiting, the alcohol percentage had risen and Þórgnýr sent Haukur a picture of the beer with the caption, "It's delicious".
Full circle sustainability
The Álfur team wants to add more value to the Icelandic ingredients they use. Potato peels are normally used as compost and in fixing sandy soil, but by brewing beer, the peels are given new life. Haukur explained,"When a big food company uses one potato, its peel is maybe 2% of the potato. But they are manufacturing tons of potatoes, so 2% becomes 100 kilos. We are using that part of it to produce beer, so we are using the produce to the fullest." In addition to the potato peels, their beer uses barley and hops. "We use barley in the brewing process and afterwards the barley is used as compost for the land and is given to farm animals for feed."

The barley also plays a key role in their packaging. When they began the process of designing cans of their beer, they looked into eco-friendly options instead of the standard plastic six-pack rings. They found packaging rings made from compressed barley and wheat that are biodegradable and even safely edible for sea animals. Haukur described the eco-packaging as a deliberate choice, "There is a full circle for the product—taking potato skins that haven't been used, using that with the barley, and then using packaging made from barley." This focus on sustainability reflects a greater awareness for food waste within the Icelandic community.
Easy-drinking beer for everyone
While brewing in a small facility in Kópavogur, they decided to focus on brewing beer that would appeal to many tastes and be easily drinkable. They are currently focusing on two types of beer: Búálfur, a Belgian white and Blómálfur, a Saison. Þórgnýr believes that it is possible to make a beer that tastes good and is equally good for the environment, "Historically there have been a lot of preconceptions about beer, and what it is. The craft beer movement has challenged those preconceptions and pushed the boundaries in the best way possible, and that is most surely the greatest influencer to what we're doing. This being said, it's not our intention to go up against creative craft beer, but much rather use the change in mindset to brew great, easy-drinking beer while going up against food waste by using alternative ingredients as a source of starch. There's no beer if there's no future."
From 'land to sea' and beyond
The team recently took part in the Til Sjávar og Sveita accelerator program. The program which loosely translates to 'from land to sea', is organized by Icelandic Startups and focuses on companies creating innovative solutions in agriculture and fisheries. In a crowded market, Haukur is confident that Álfur beer will stand out not just for its taste, "We are using Icelandic ingredients, Icelandic potatoes and Icelandic water, and we are doing something that hasn't been done before."