Leave your feedback about experiences at Gizlo
Finnish startup Gizlo lets you give feedback on your experience at restaurants, bars etc. benefitting both customers and businesses.
So you have been to this new trendy place, but did not feel there was a reason for it to be hyped. And you maybe had a surprisingly positive dining experience in a restaurant you passed in front a lot of times though nobody ever suggested it to you. You would like your experiences to be heard both at a customer level  – to increase the success of businesses you think are valuable – and at a company level – to let them know how to make things better for their customers.
How can your feedbacks be heard and relevant at a local level?
Leave your feedback on Gizlo
Gizlo is a Finnish startup with the mission of creating a global standard of feedback working entirely on mobile. It uses GPS location identification, so you can rate shops, restaurants and cafes you are actually visiting, as well more than once.
After an easy app download, for each business you are visiting, you have to reply a couple of questions in order to create your personal review. The process takes around 5 minutes, and you can fill your 5 stars questionnaire, while queuing or while waiting for the waitress to bring you the bill. For your effort, you gain points that can be spent on the in-app Gizlo Rewards store.
See Also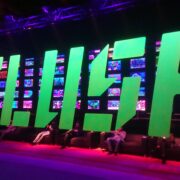 At a corporate level, the company's cloud-based Gizlo dashboard tells what kind of customer experiences your organization produces on a daily basis. In this way, company's staff can understand how to make their service better and eventually drive more sales.