TurApp: The Wanderlust's Pocket Guide
The outdoor adventure app TurApp wants to be the number one of its kind in the world. The Norwegian startup has had an amazing start, and is just about to expand to new countries and introduce their new improved 2.0 version of the app.
By Cristian Morales and Christina Klavsen
TurApp is a digital tool that puts outdoor regions and national parks on the map. Using the app allows you to discover the most epic local trails, climbing, biking, skiing and kayaking routes, attractions and other outdoor experiences. The app gives you the opportunity to plan your next journey on your own terms, finding the perfect adventure for your ability and desire – from the exploring & planning phase, to getting to the trailhead, to navigating the route to the top.
When you are on the other side of the world and you want to go mountain biking, hiking or access local hidden gems, information about this can be kind of hard to figure out. But with TurApp you can find everything you need.
The startup wants to make TurApp the go-to app when people are travelling – or as Marissa Mathews, Project Manager for International Sales calls it: the AirBnB for outdoor adventure.
In this interview with Marissa Mathews you can read about the history of the young startup and what they are aiming at for the future.
How are you finding new gems and adding them to your list?
"We operate with a focus on B2B sales and also with our end users. So we work with destinations, regions, national parks and local activity guiding companies to create quality content for the end user."
How would you say that you are revolutionising the community?
"Our focus is to really work with the local communities to build an app that showcases all of their treasures. So far we have done that quite a bit in Norway, for example with Jotunheimen National Park. We have really created an app that makes the outdoors more accessible and that has positive effects on the local communities."
Can you let us in on your history so far?
"The company was founded at the beginning of 2012 and we didn't have a lot of ressources to work with at that time. But at the end of 2012 Innovation Norway came on as a partner, four months after we secured our first paying customer. In 2013 we ended up with a revenue of over 1 million NOK. In 2014 we doubled that and now in 2015 we are coming out with a new product: TurApp 2.0 which has many more interesting features. And of course with that comes new challenges."
Can you tell a bit about TurApp 2.0?
See Also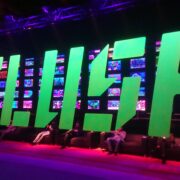 "While TurApp 1.0 was a guide book you could use to find out different kinds of trails and activities, TurApp 2.0 does this but in addition you can also track your experiences, e.g. the vertical meters that you have climbed, distance, time etc., save it to your profile and share it on social media. The possibility of social sharing also provides more value to our customers and the end user."
What has been your biggest challenge so far?
"Scaling. In Norway we have about 3.000 potential customers and obviously it is difficult to go around and sell to each of them, since we are a pretty small team. So our focus right now is how to be able to reach more customers quicker to provide quality content in the app both for the 2.0 soft launch which will be in September 2015 and for expanding internationally. Our goal is that regions, destinations and adventure companies worldwide will be able to subscribe through our website with the click of a button."
Would you consider this your next big step or is there something else?
"Our next big step is to launch our new product while also attracting another investor. At the moment we are looking for a new round of investors. We've already secured one investor and are currently looking for a second one to match. We are also expanding to international markets, so right now we are in dialogue with Iceland and Sweden and taking the product to Canada this summer.

Other than looking for another investor this summer we are also looking for a maketing partners to help us build our brand and grow the number of end users."