Slush Tokyo's Global Gathering supports global ecosystem ambitions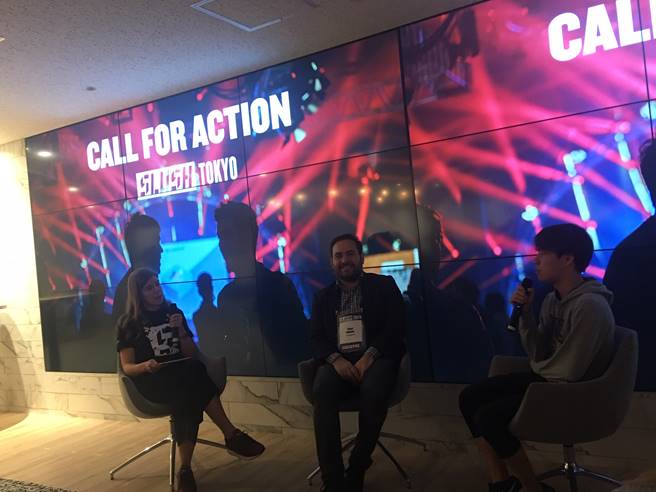 Slush, one of Europe's largest startup events, has been expanding globally for the past few years and last year held the first ever Slush Tokyo.  At Slush Tokyo 2019, a pre-event called the "Global Gathering" was held to better promote connections between global tech ecosystems.
Ms. Haruka Furukawa(CEO, Slush Tokyo), Ms. Kristina Nummila ( Slush Helsinki) and Ms. Rinchy Teng (Head of Partnership, Slush China) introduced the event with a talk introducing the purpose of Slush global events.
Ms. Teng highlighted the conferences plan to continue expanding.  China has held Slush Shanghai since 2016 and is considering holding a second Slush event in Shenzhen this year as well as plans to premier the Slush conference in Singapore.
Flat structure helps networking
Ms. Furukawa mentioned that Slush is a good platform for global ecosystem collaboration as it is itself a very diverse and open environment with a flat structure.  These Nordic values are also values that can help the startup ecosystem players meet and network on equal footing.  She also emphasized that Slush likes local flavor as well and highlights the strengths of each ecosystem it is held in.
To execute this event, the team gathered from Helsinki and Shanghai to support Tokyo team with about 400 volunteers in total range in age from 14 to middle age.
Ms. Furukawa was first a volunteer before becoming the CEO of Slush Tokyo after 4 years of involvement.
Learning from failures
Firat Isbece, Co-funder and CEO of  Commencis and 17-year old Soto Yamauchi, one of the most famous young entrepreneurs in Japan and the CEO and founder of  One Financial Co., Ltd, discussed the Japanese startup ecosystem. Mr. Yamauchi experienced the process of raising 100M JPY for his credit settlement app when he was 16-years old and he just launched the new business about bookstore. He commented to the audience that especially for Japanese, "The Japanese are too scared of failures. Do a lot of challenges and fail and learn from failures."
Artisense talks winning the pitch in 2018
Mr. Tim Miksche, CEO and co-founder of the AI startup Artisense, spoke about what the company gained after winning the Pitch Contest at Slush Tokyo 2018. He shared that his company got great media exposure, and was able to meet up with investors and partners in the startup ecosystem they would not have been able to connect with otherwise.   The 5 million yen cash prize from Recruit Holdings and the funding they got from the Plug & Play accelerator helped them to enter the Japanese market.  Finally, he emphasized that attending Slush Tokyo helped him get a deep dive into the Japanese ecosystem, and he was able to gain a better understanding of the Japanese market.
He closed by advising participants of the pitch contest to make sure their pitch includes storytelling about what will happen to their product once it reaches the market, rather than focusing on technical details and business plans.
Slush Tokyo is held February 22-23 2019 at Tokyo Big Sight, West Hall 1. Learn more on their website.