Mindpark listed as one of the 11 most exotic coworking spaces – in the world!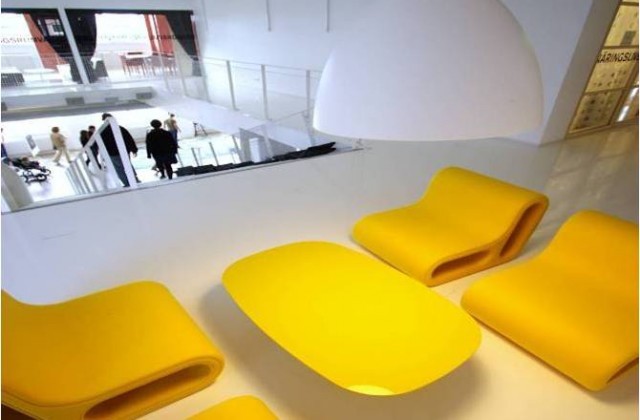 Coworking space Mindpark was been listed as one of the 11 most exotic coworking spaces in the world by ITworld. It was the only place in Europe to make the list. By Pia Ella Elmegård.
Coworking spaces are still shooting up everywhere as the startup hubs in the Nordic cities are growing and maturing.
In Copenhagen alone three new coworking spaces focused on (primarily digital and tech) startups has opened within the last year with the biggest one to follow in 2015; Rainmaking Loft CPH.
One of the first
Mindpark is located in Helsingborg and has been around since 2007 and rebranded in 2011 under the initiative of serial entrepreneur Karsten Deppert.
"It feels really great to be highlighted by ITworld, being compared to cool places from all over the world," says CEO Sanna Kahlström.
Mindpark, which started out under the name SHIP, was already back in 2007 a place that was unlike any other. In 2011 entrepreneur Karsten Deppert acquired the space, and it has since expanded to over 2500 sqm as well as been re-named to Mindpark.
"Mindpark is an extraordinary coworking space, and it is great to get recognition like this," says a proud Karsten Deppert.
Since 2013 the makerspace CreativeLab is located here as well.
See Also
Visit Mindpark December 4th for StartupÖl
Mindpark is a place of constant change, and just as it has evolved over the last 7 years, it will be interesting to see how it will evolve in the future, both as a coworking– as well as an eventspace.
And if you don't believe ITworld, you can go see for yourself Thursday December 4th when Mindpark is hosting StartupÖl.
Apart from Mindpark coworking spaces in Thailand, New Zeeland and Argentina made the list. You can see an overview of them all here.